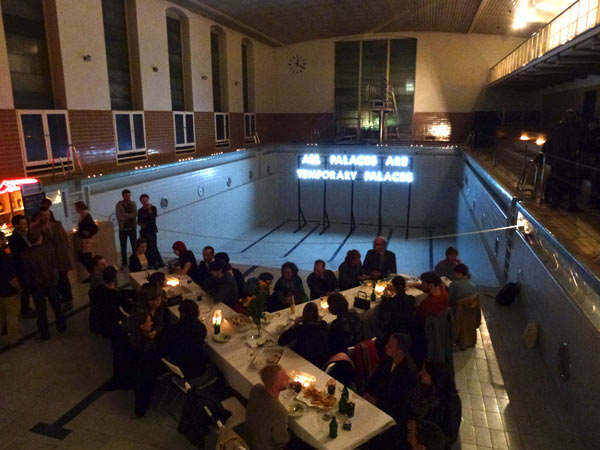 Neue Berliner Räume closed the Robert Montgomery exhibition, Echoes of Voices in the High Towers, with a dinner and book launch at Stattbad — a former public pool building in Wedding.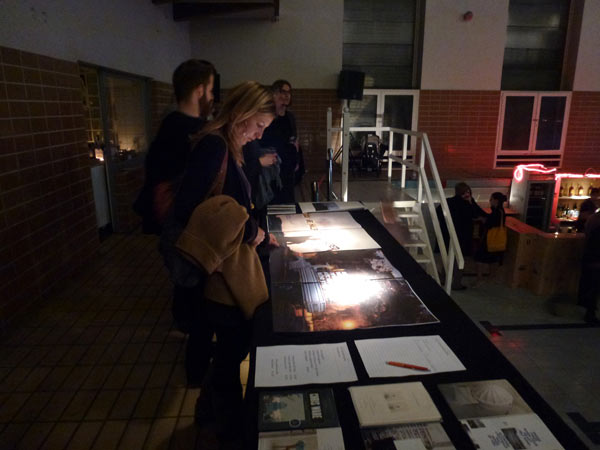 Large format book (50x34cm) on the exhibition by the publisher, Mono Kultur — those people from Berlin who do that very small format magazine of the same name that a surprising number of Australians seem to be familiar with.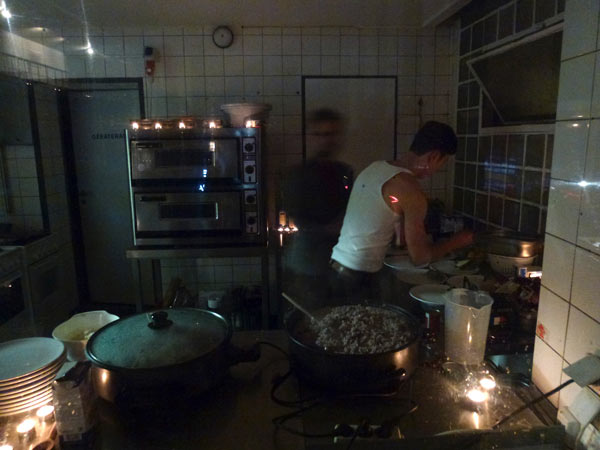 Cooking up a risotto in the Schwimmenmeister's office.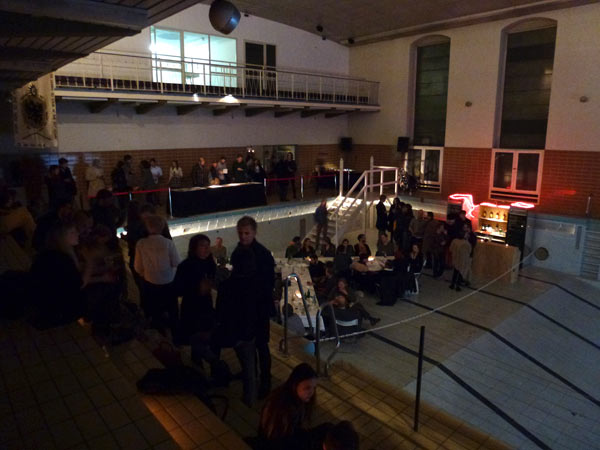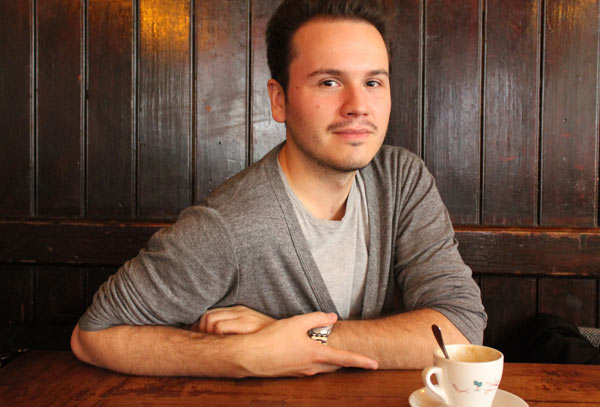 Manuel Wischnewski from Neue Berliner Räume.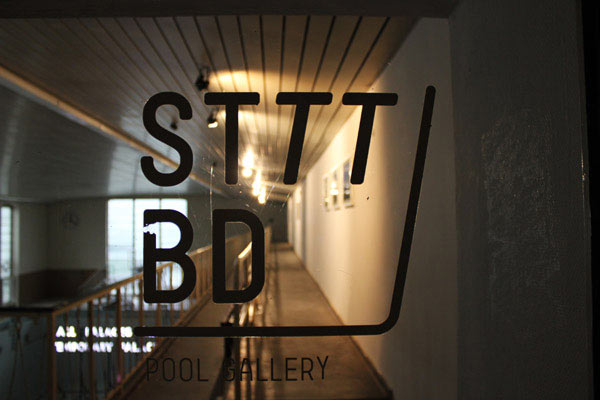 Another artwork by Robert Montgomery at a former public baths building in Wedding.
Robert Montgomery
Echoes of Voices in the High Towers
presented by Neue Berliner Räume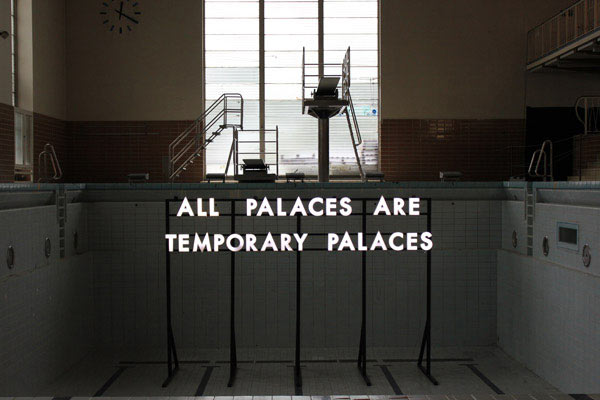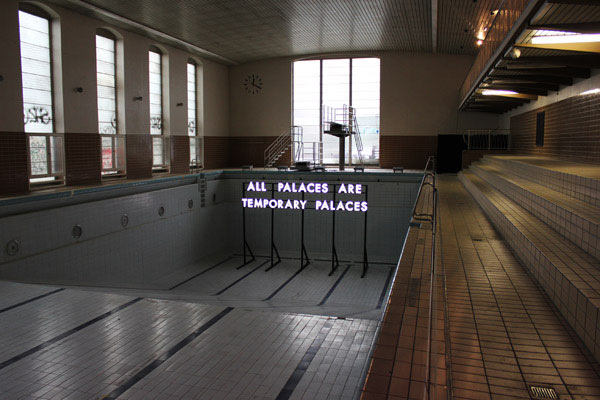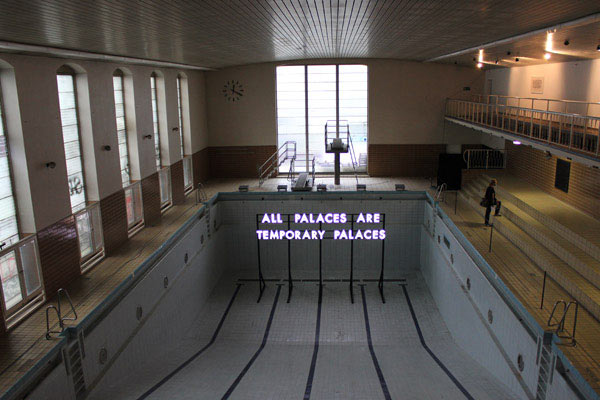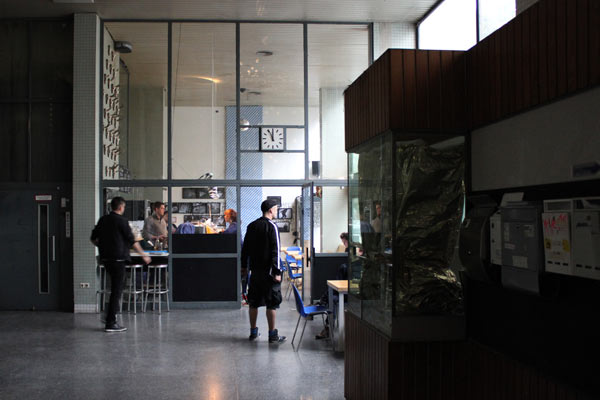 x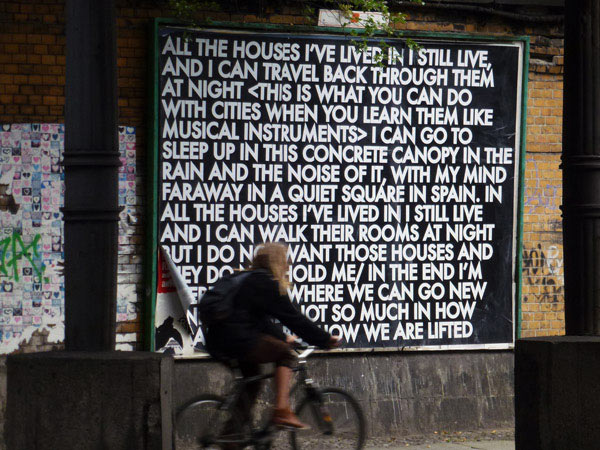 In Germany again for 6 weeks then 1 week in Tokyo.
British artist, Robert Montgomery's installations can be seen in public spaces around Berlin—on billboards and at the former airport, Tempelhof. The posters have been up since July and are looking a bit rough around the edges—but I like that. What isn't rough around the edges is his language. I like that: a lot.
Robert Montgomery
Echoes of Voices in the High Towers
Presented by Neue Berliner Räume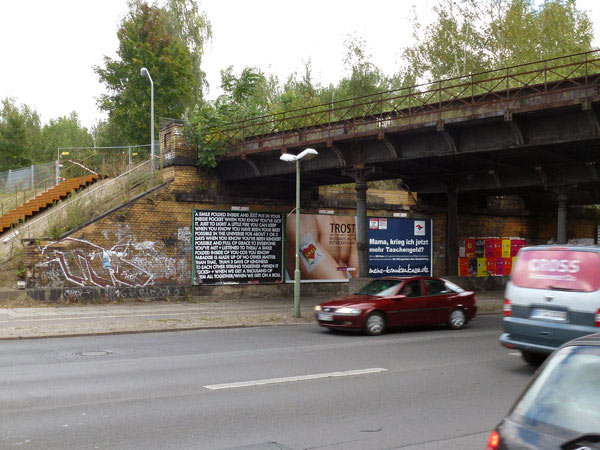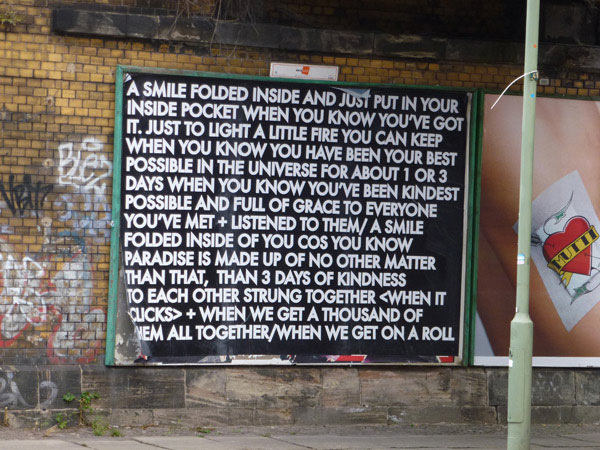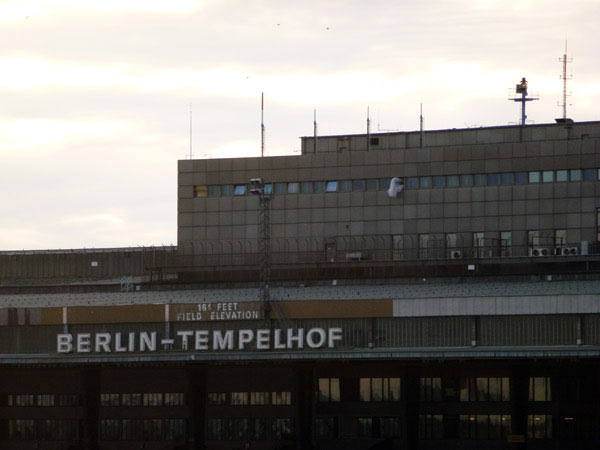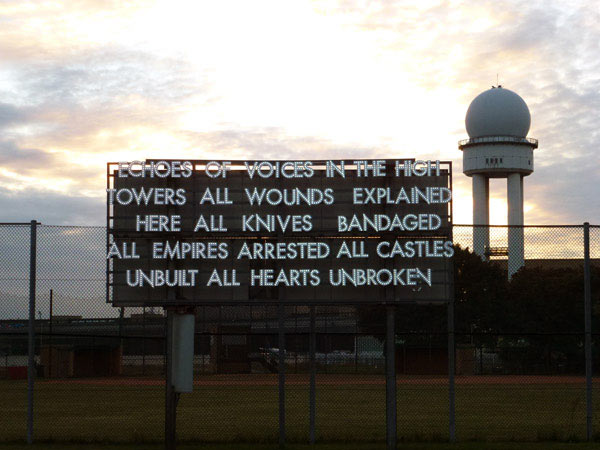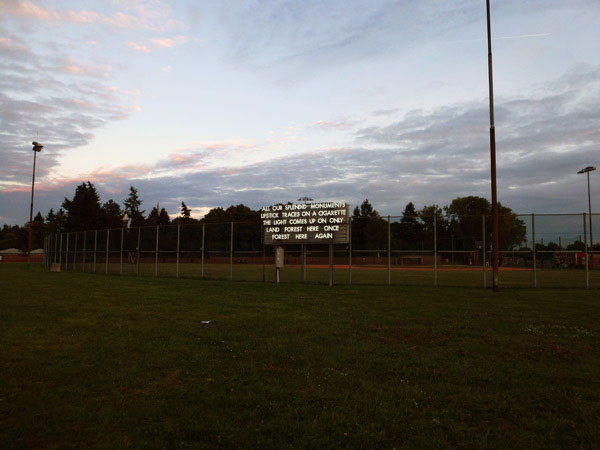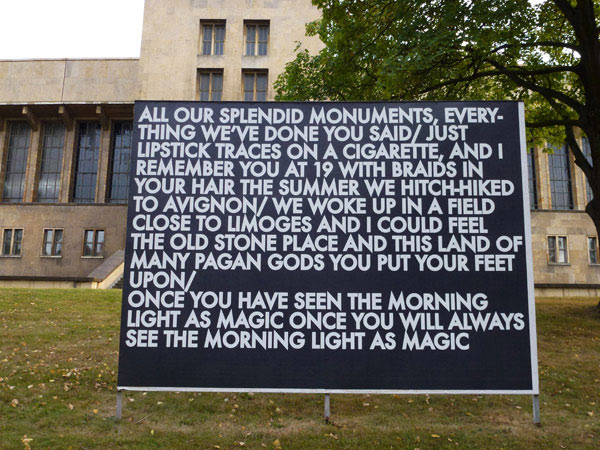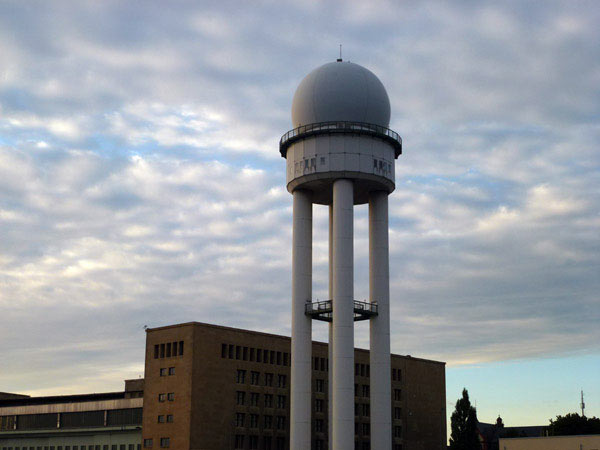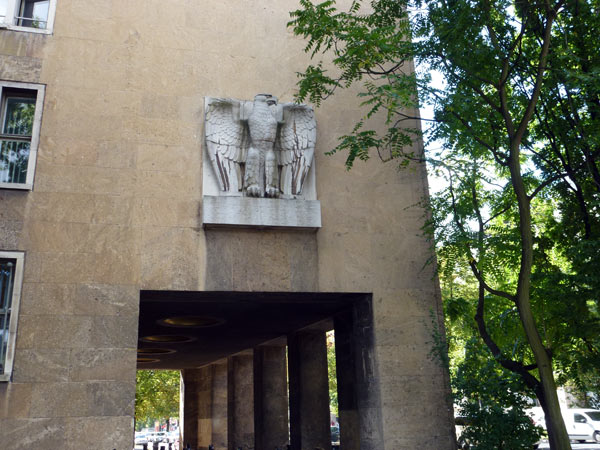 x