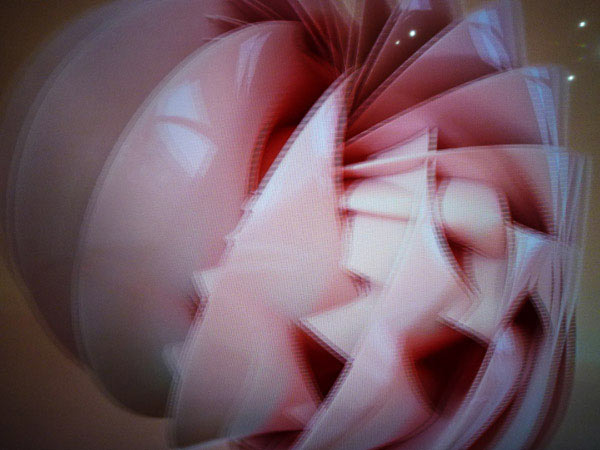 Tokyo Designers' Week 2012 was at Meiji Jingu Gaien in Aoyama. The themes house and play were explored over a range of events and exhibitions. Highlights, for me, were (just) a few pieces in the professional exhibition, an exhibition of often exquisitely beautiful architectural models and an exhibition of design and artworks inspired by the Edo period painter, Ito Jakucho.
From the professional exhibition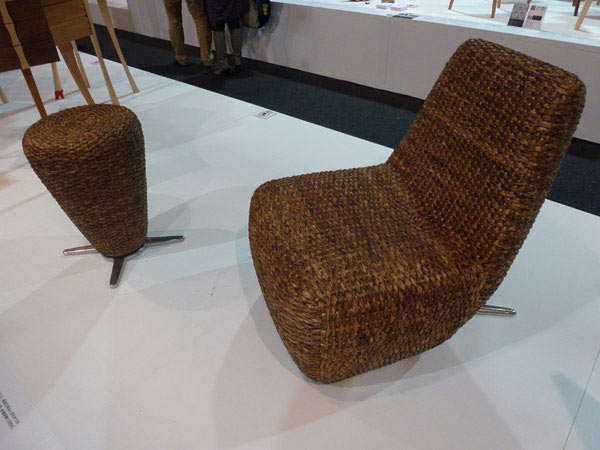 Hotei Chair and Otei Stool
Toshiyuki Kita
IDK Design Laboratory
Kita worked with a Thai producer using water hyacinth: the aquatic plant that infests many rivers and lakes around the world.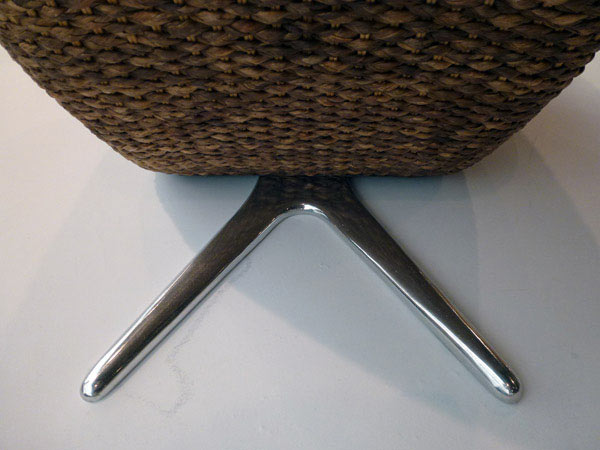 x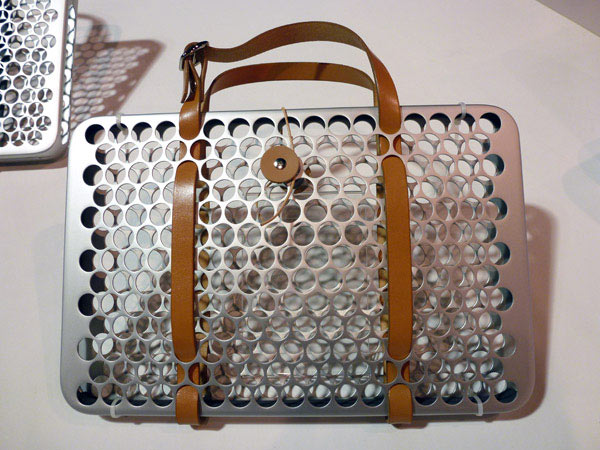 Laptop computer carrying bag
Hikaru Yamaguchi
Cultural and creative arts, Yamaguchi Prefectural University
From the exhibition object label: The bag 'utilises the same hand-made aluminium sheet metal technology as that used to manufacture the Shinkansen bullet train. The Hagi glass [below] is hand-blown hard glass made with melted quartz basalt produced from the volcano in Hagi.'
The combination of timber and glass and the way they are finished is particularly beautiful.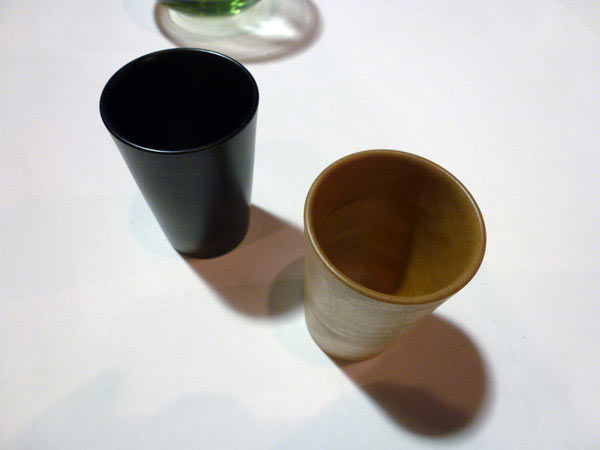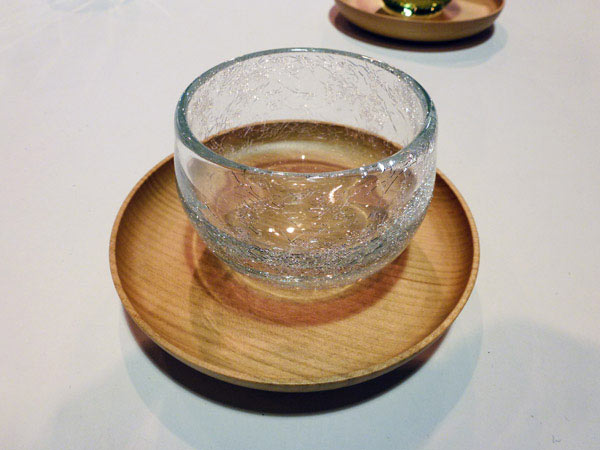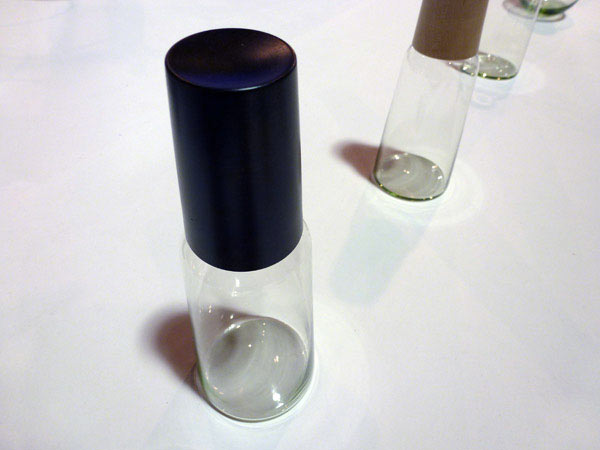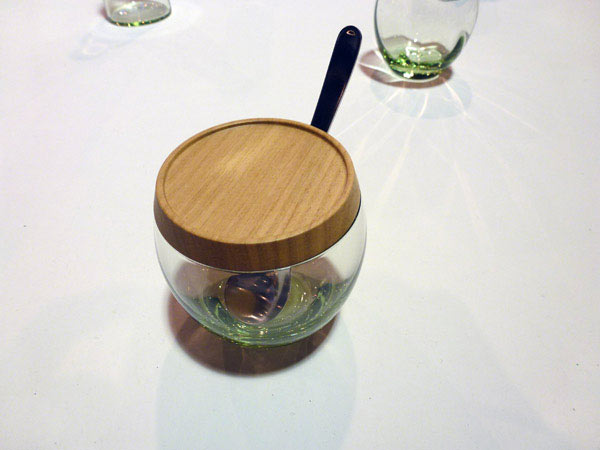 x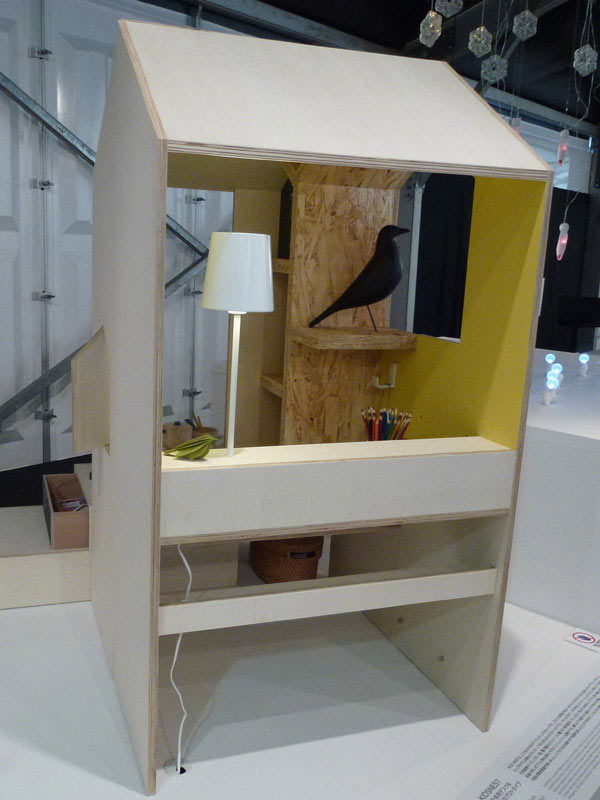 Kids' Nest
Kaori Shikichi
Kaori Shikichi Architect Office
Prototype desk and chair for children with a half tatami mat footprint.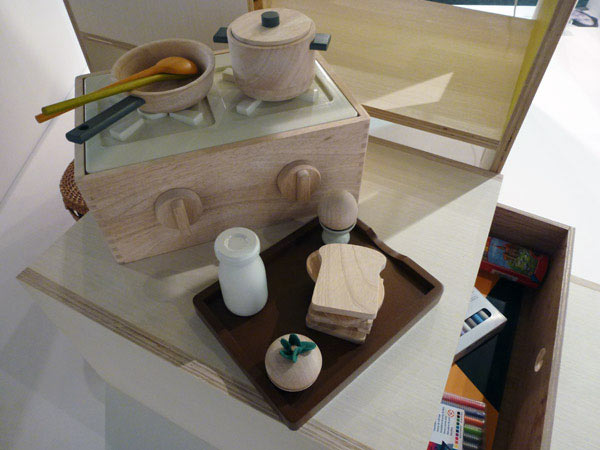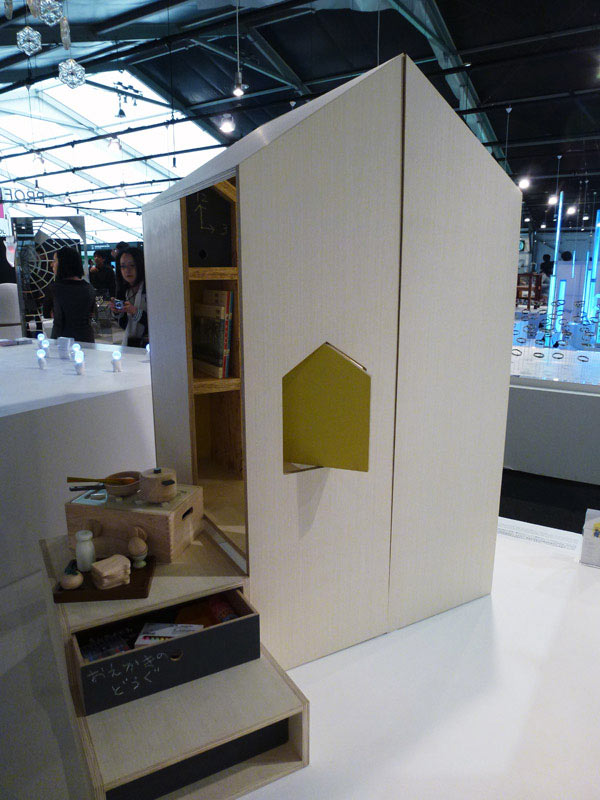 x
From the models exhibition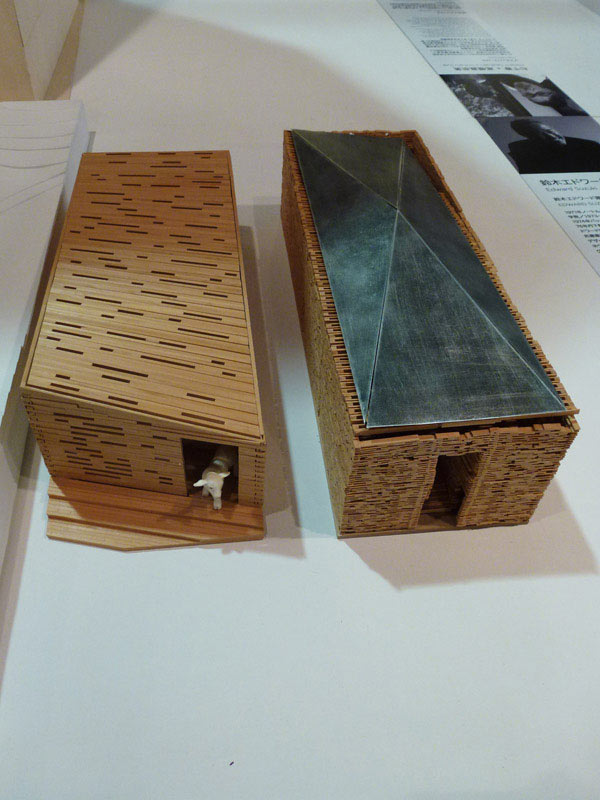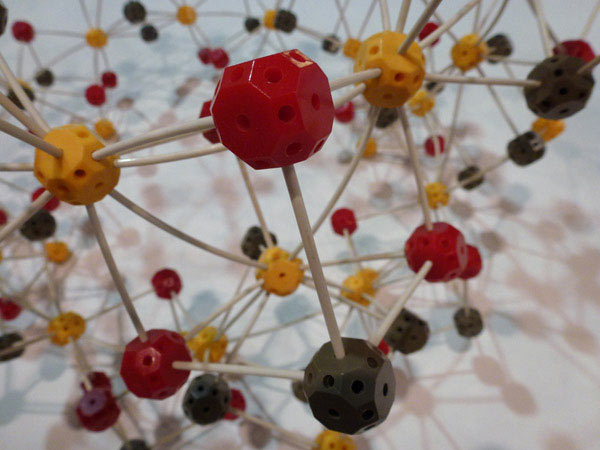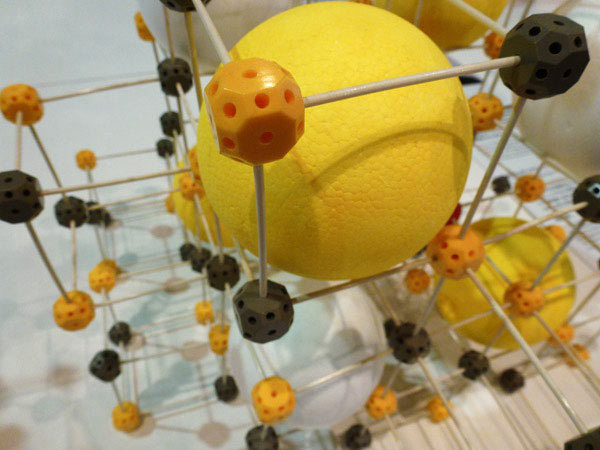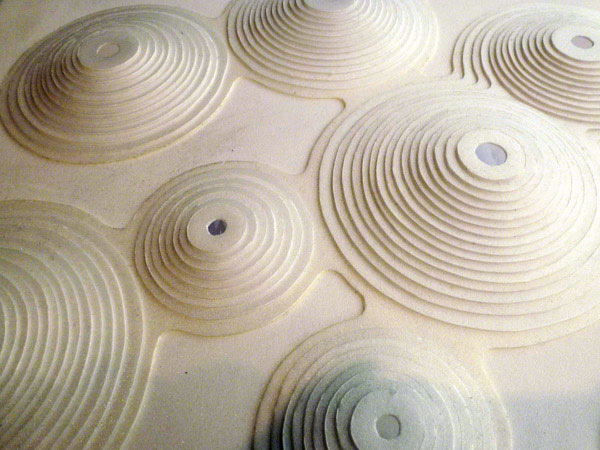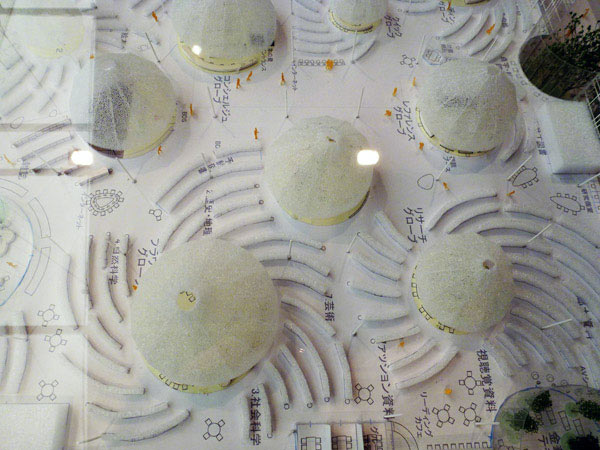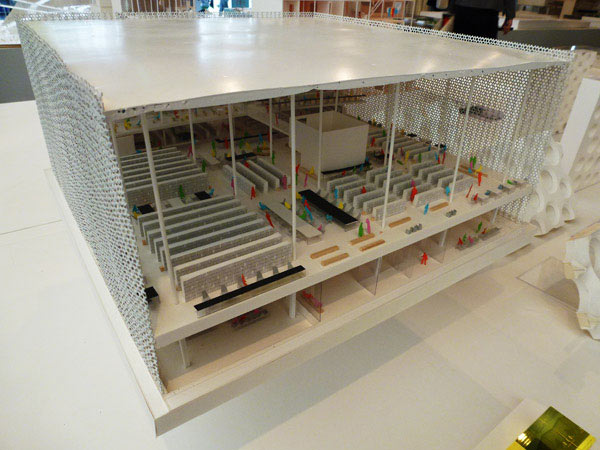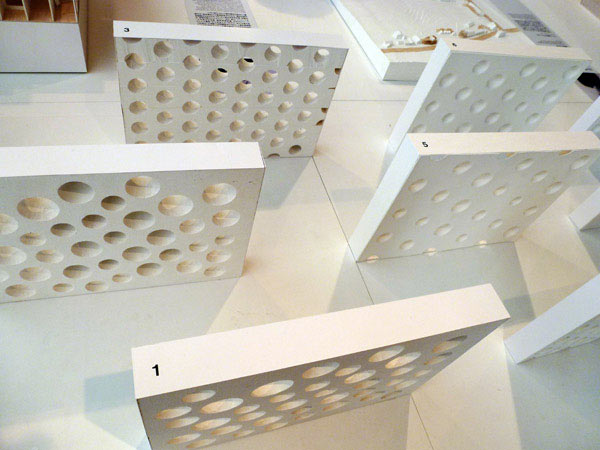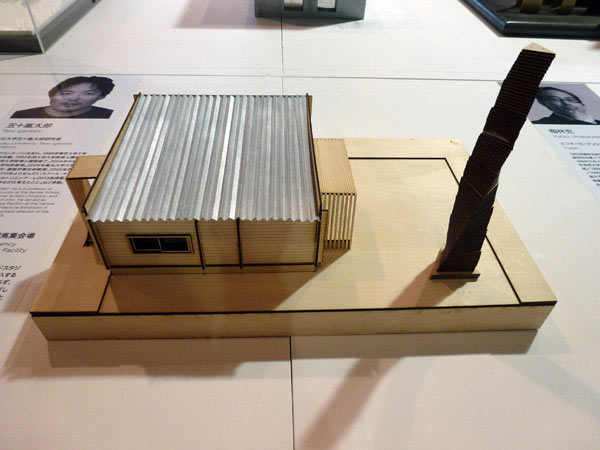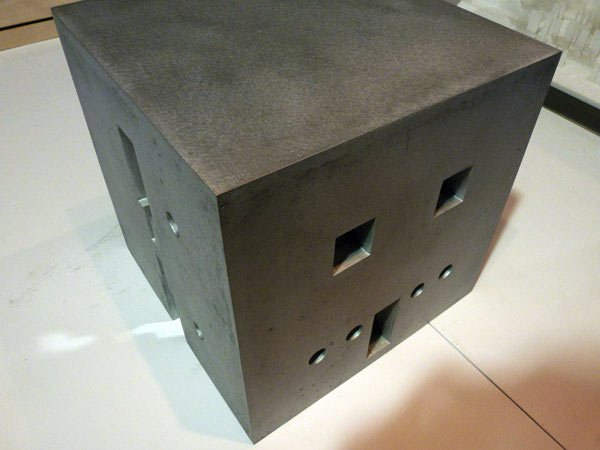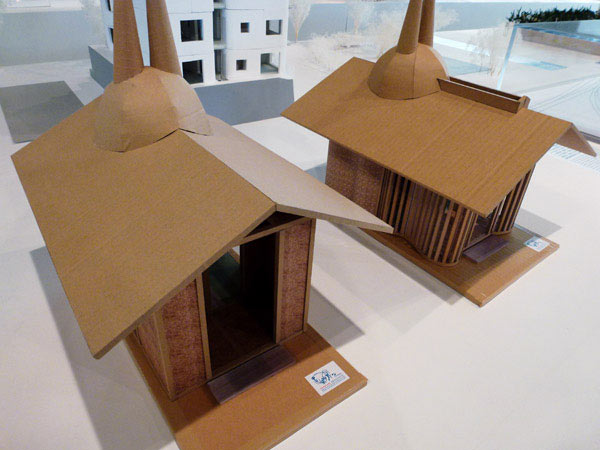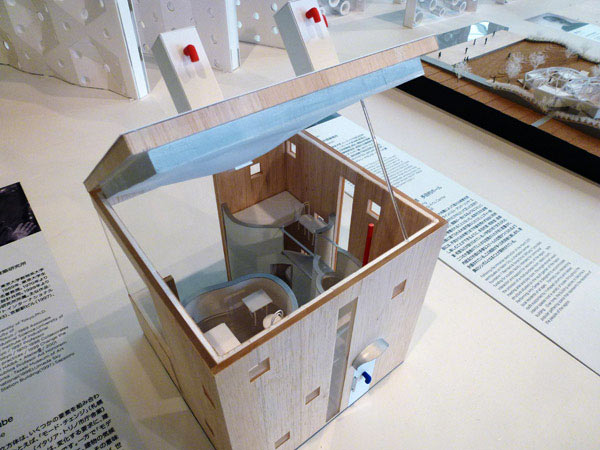 x
From the Ito Jakuchu inspired exhibition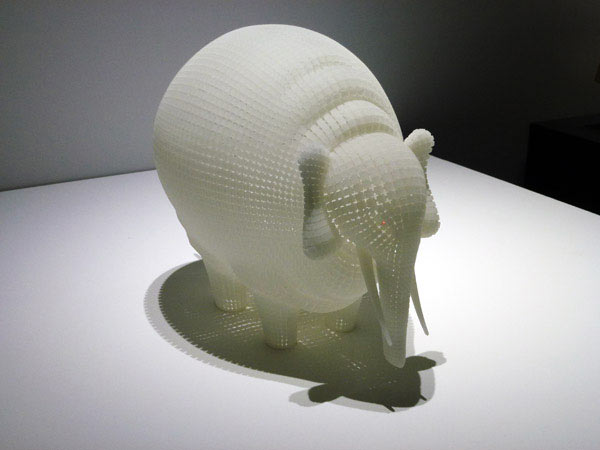 Soul Mosaic
Yukio Hashimoto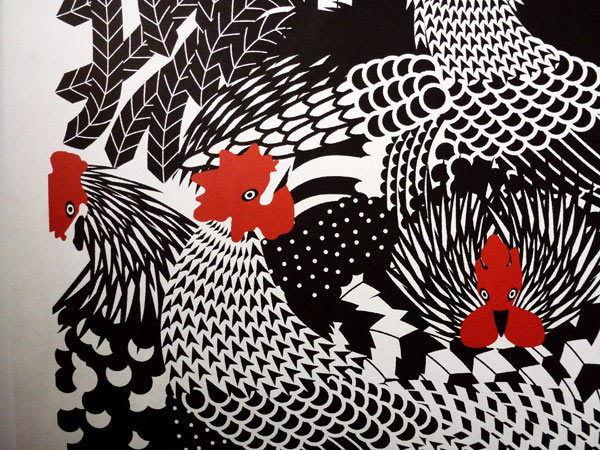 The combination of colours and form and patterns
Masaaki Hiromura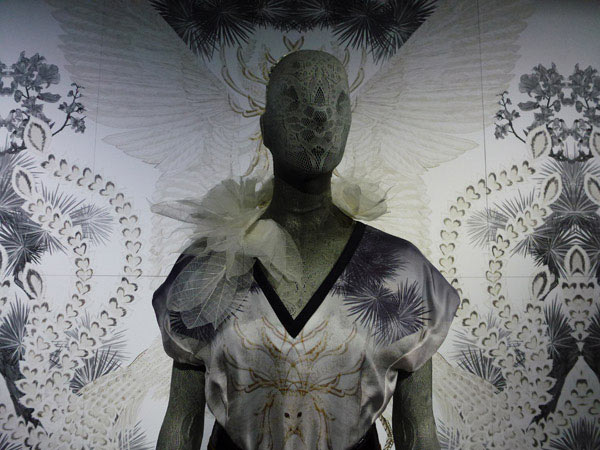 White Phoenix
Tamae Hirokawa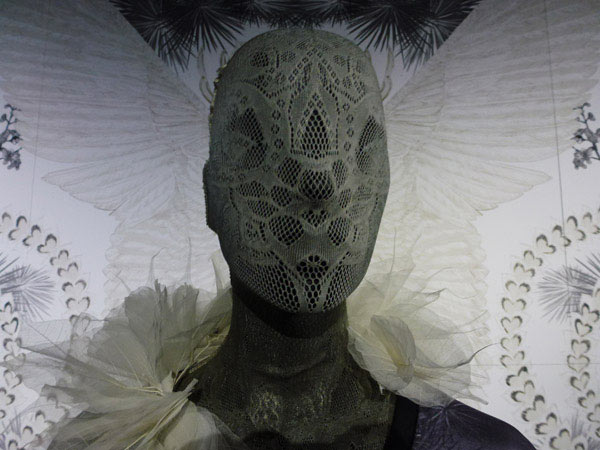 x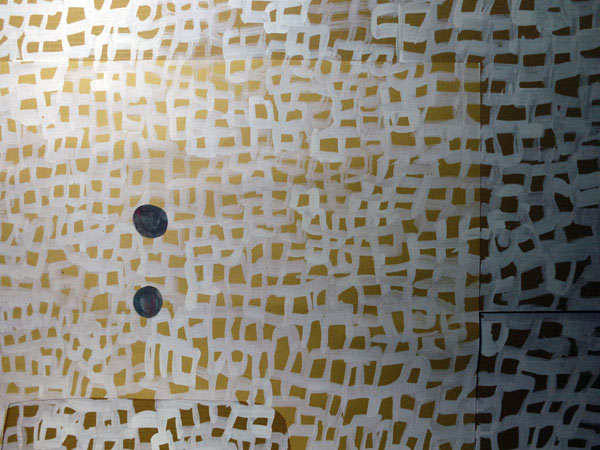 An image becomes energy
Katsuhiko Hibino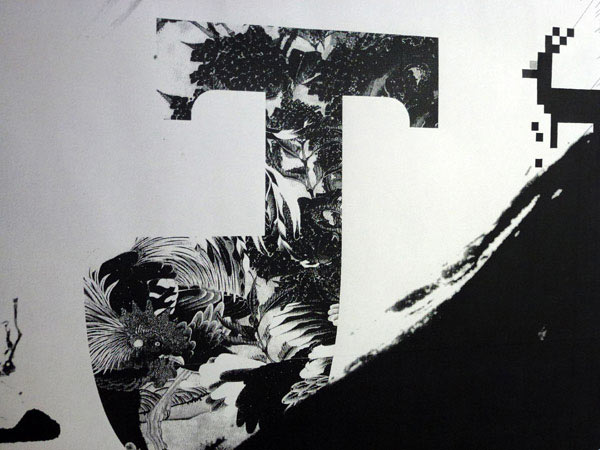 Jakuchu 2012
Kenjiro Sano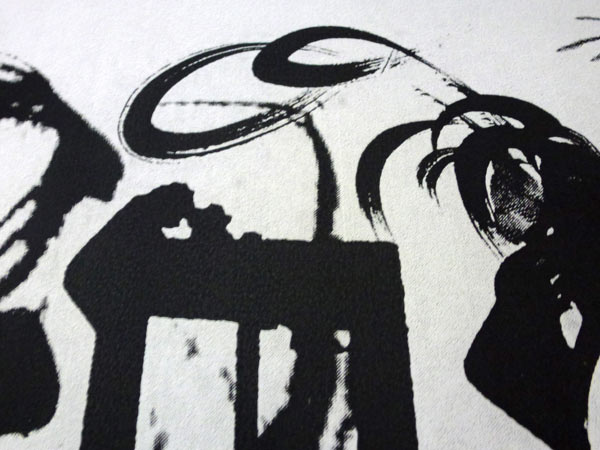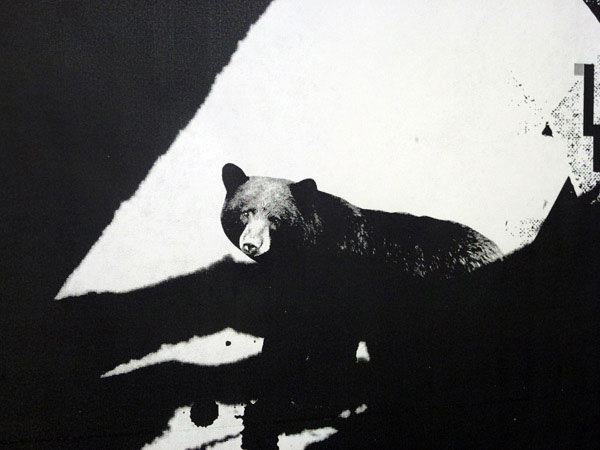 x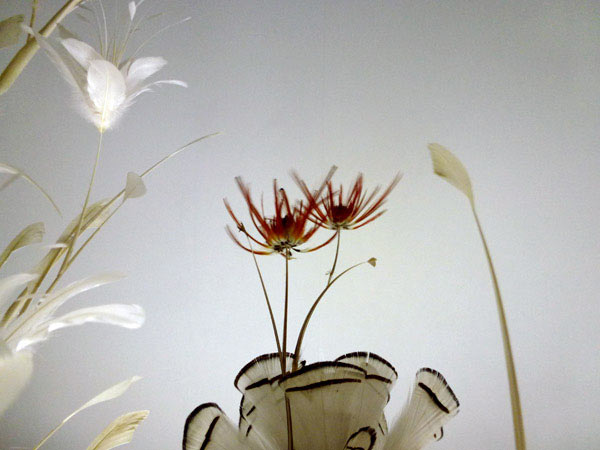 Lifelog_mobile
Kosei Komatsu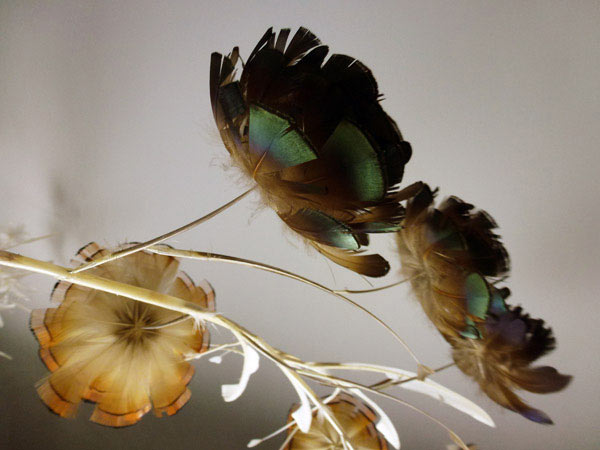 x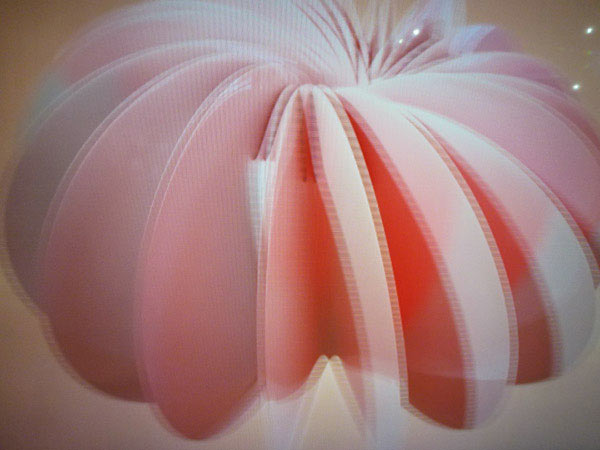 Red&Black&White: 2D<->3D
(film)
Kazuma Morino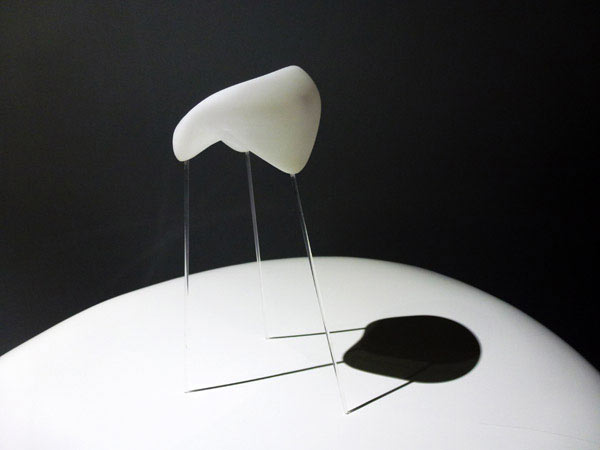 The Shinki of Chairs
Zhang Ke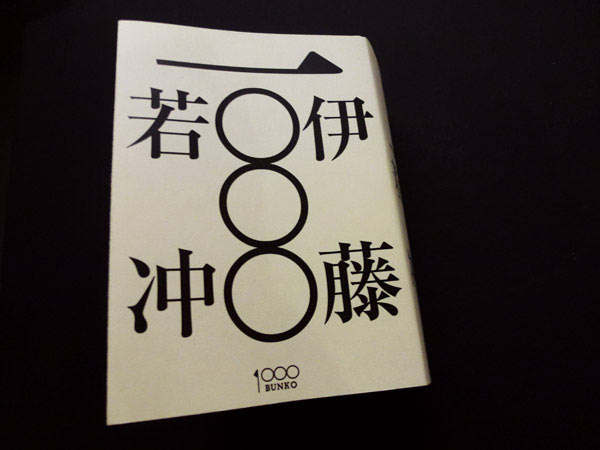 1000 Jakuchu Ito
(book)
Gento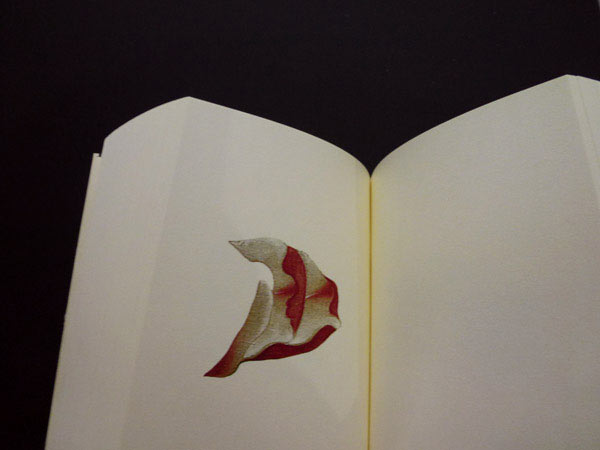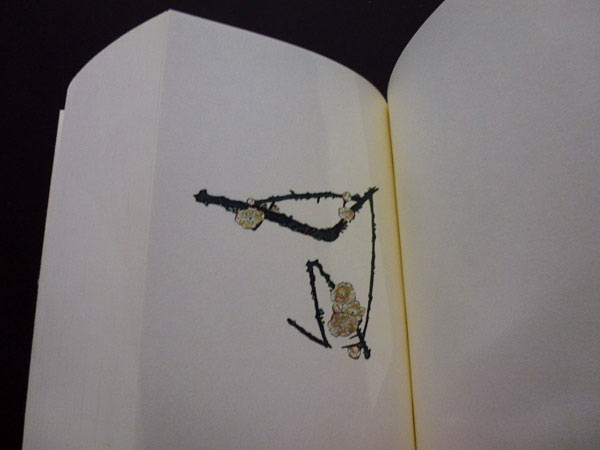 x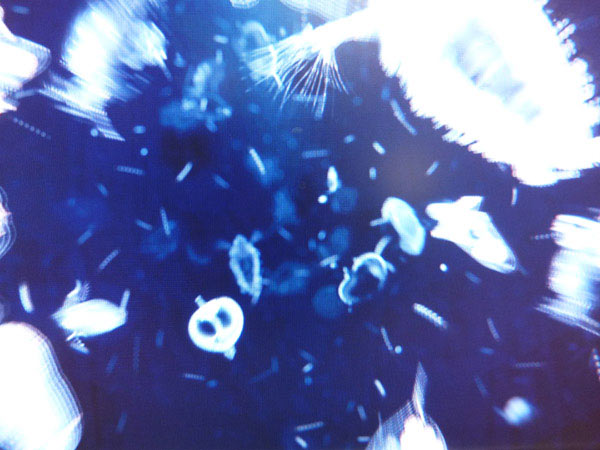 Transmission
(film)
WOW Inc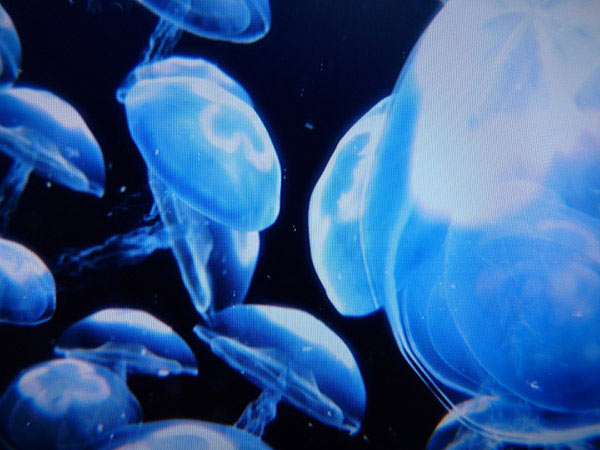 x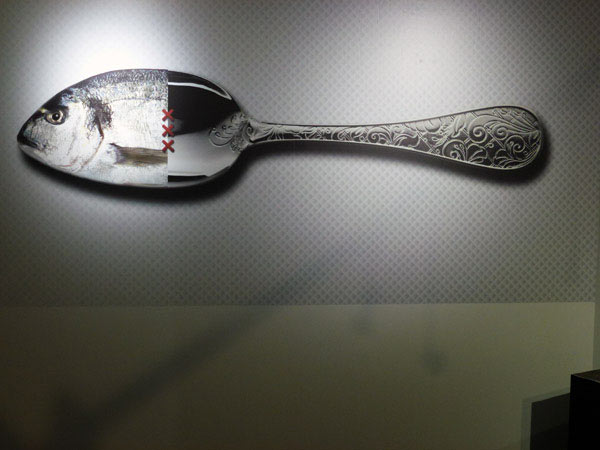 Connecting Polarity for Andaz Amsterdam
Marcel Wanders