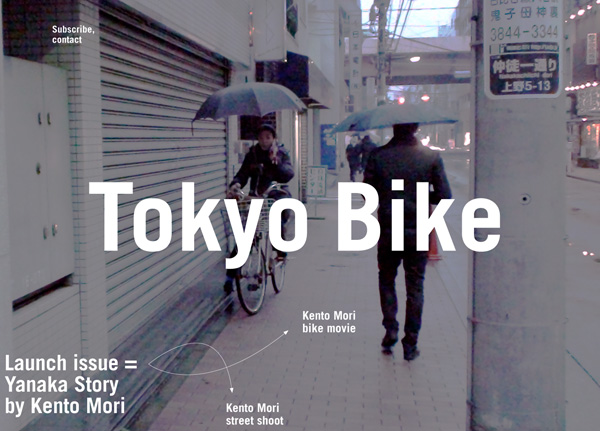 Bike riding in Japan is part of life, it's about enjoying the ride, exploring the city, and the freedom that goes with that.
Tokyo Bike is a small and independent bicycle company which launched in the old Tokyo suburb of Yanaka eight years ago.
More about slow, than fast, Tokyo Bikes were designed for a city where destination is only part of the story, and losing yourself in the small back lanes and expansive parks and gardens is a way of escaping the crazy pace of Tokyo.
Tokyo Bikes are light in weight (between 9 and 11 kilos), easy to carry up to your apartment, and light on graphics and logo, with new colours released each season.
Tokyo Bike opens its first shop in Australia in May 2010.
Writer/photographer: Heidi Dokulil. Designers: Graeme Smith, Lee Wong.
A holding page giving access to more information will be up after Friday 19 March.