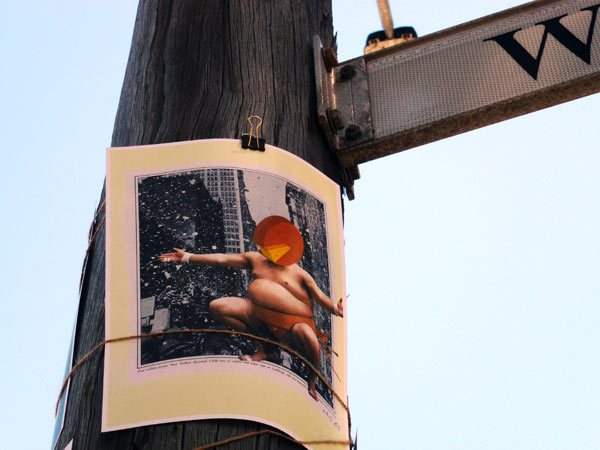 The Redfern Biennale was a walk-around exhibition on the streets bounding a Redfern Housing Commission precinct. About 60 artists participated. It was organised by local gallery, Damien Minton, and ran for 7 hours on Saturday 8 March. An accompanying essay by Yellam Nre can be read on the gallery's web site.
Above: Bronwyn Tuohy, Stuck Up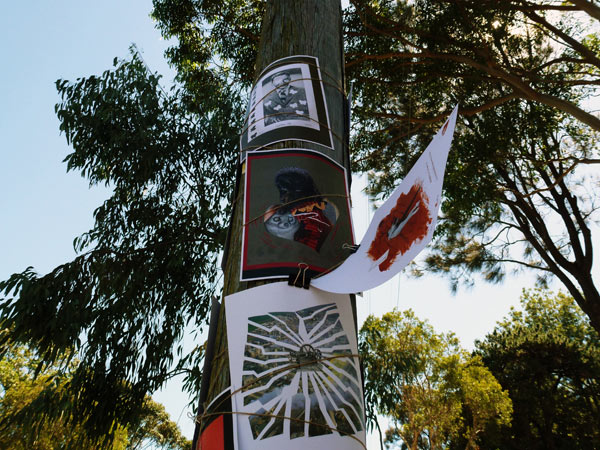 Bronwyn Tuohy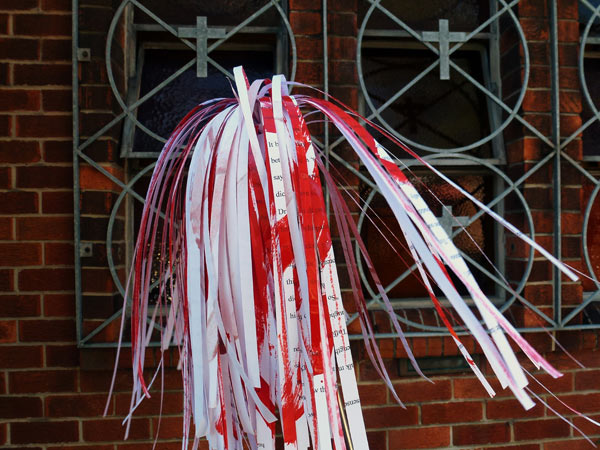 Jim Anderson, Better Red than Read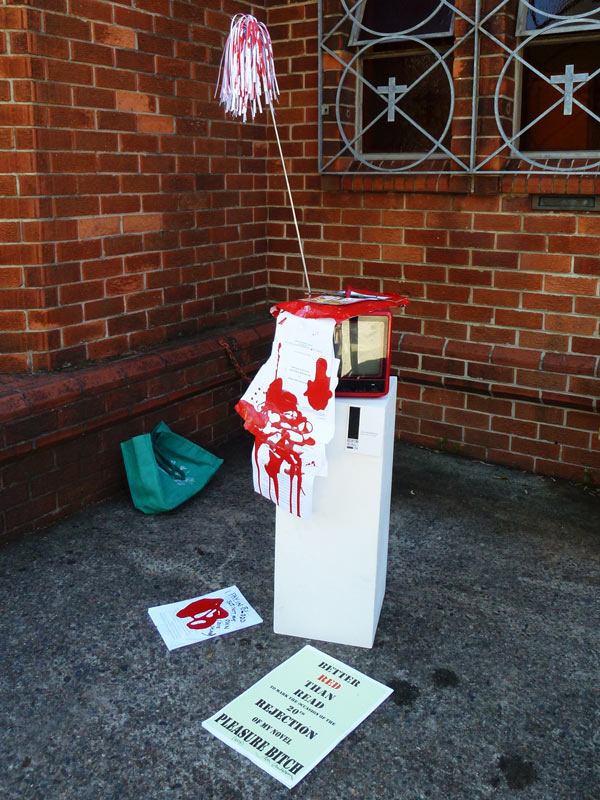 Jim Anderson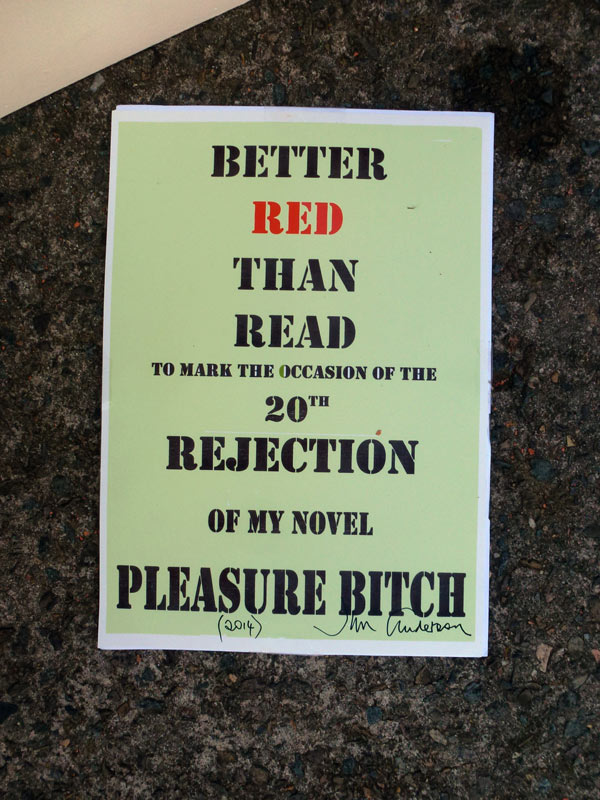 Jim Anderson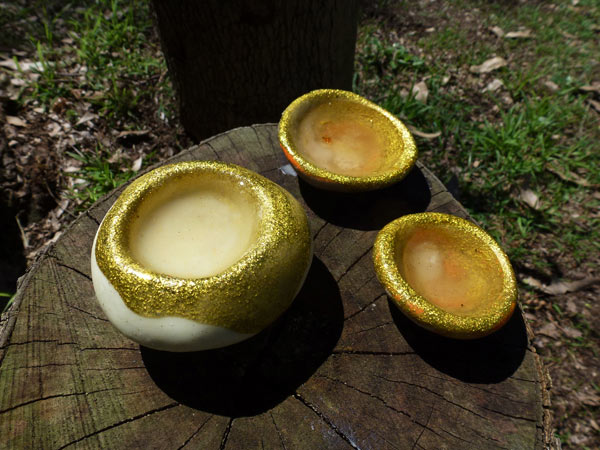 Liane Rossler, For the locals: Bird Bee Butterfly Biennale Buffet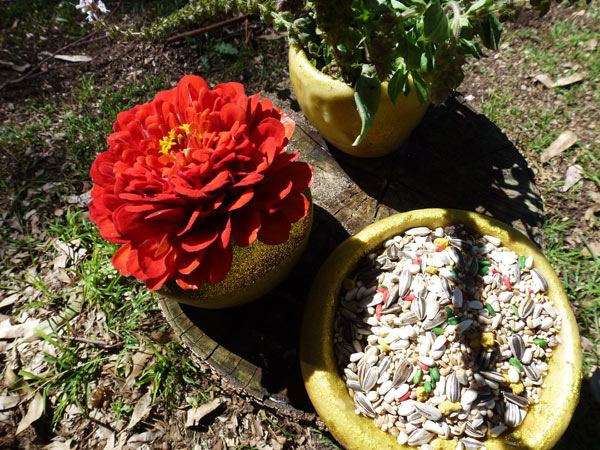 Liane Rossler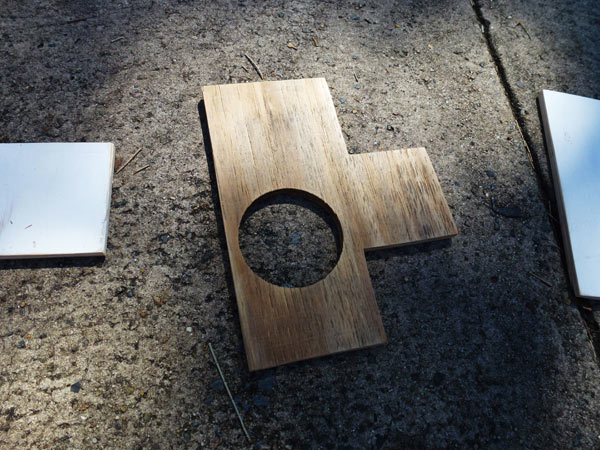 Margaret Roberts, Polygon Landscape (Redfern)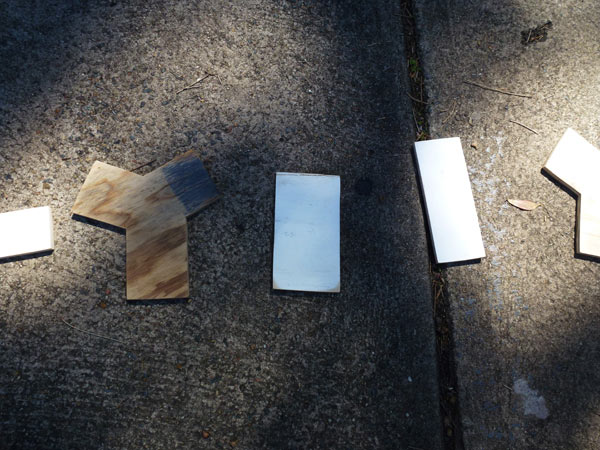 Margaret Roberts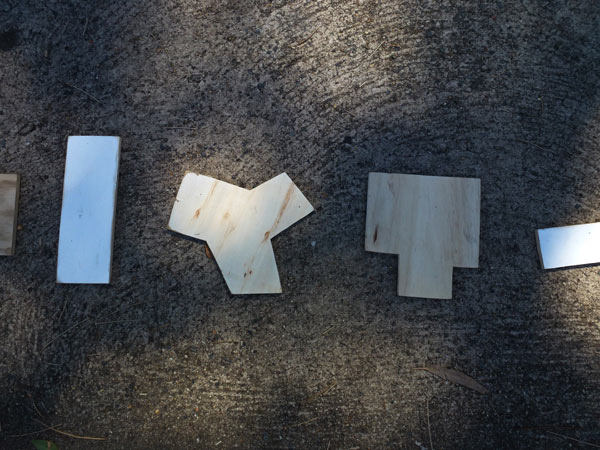 Margaret Roberts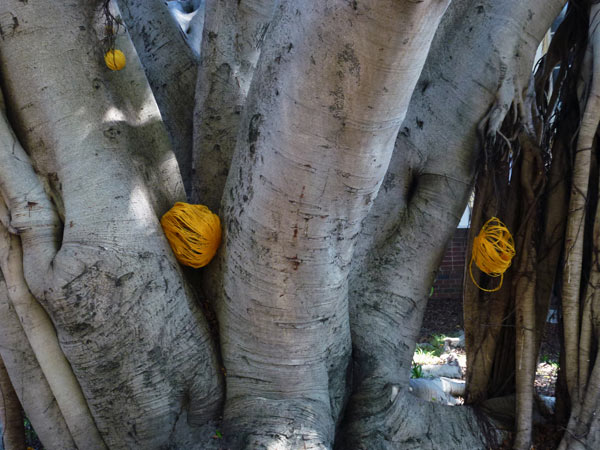 Sara Givins, Tumbling Tumbleweeds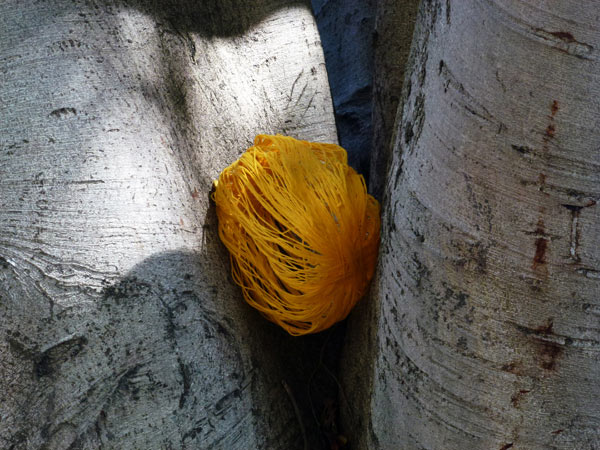 Sara Givins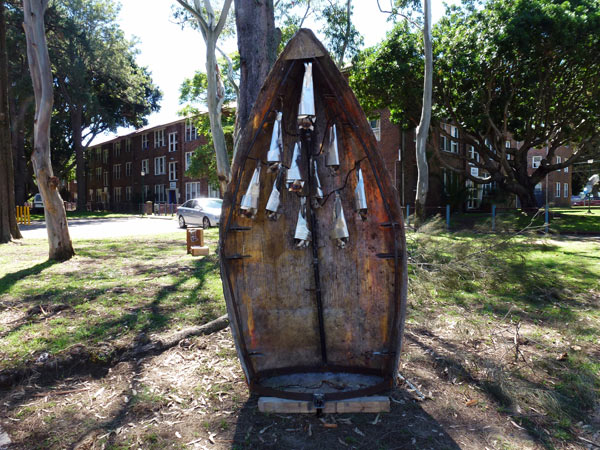 Stephen Coburn, Boat Cave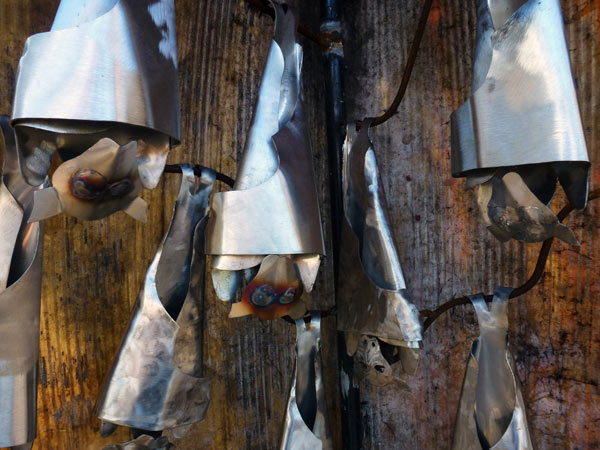 Stephen Coburn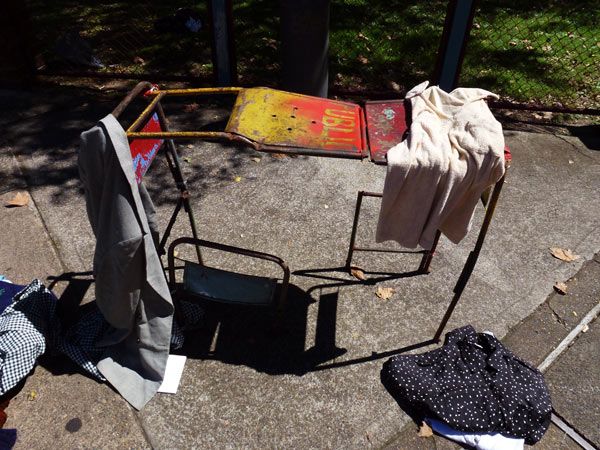 Blake Kendall, I remember she ironed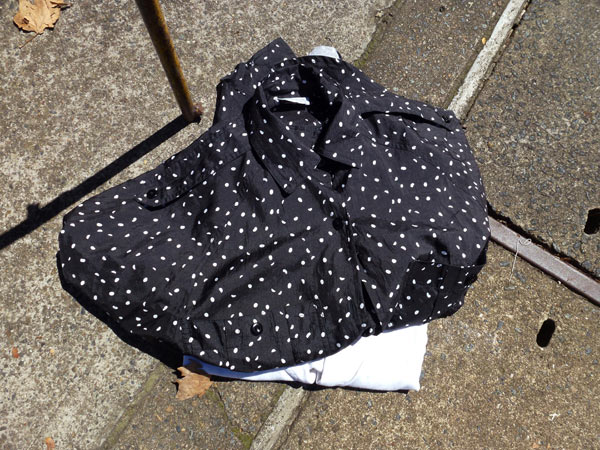 Blake Kendall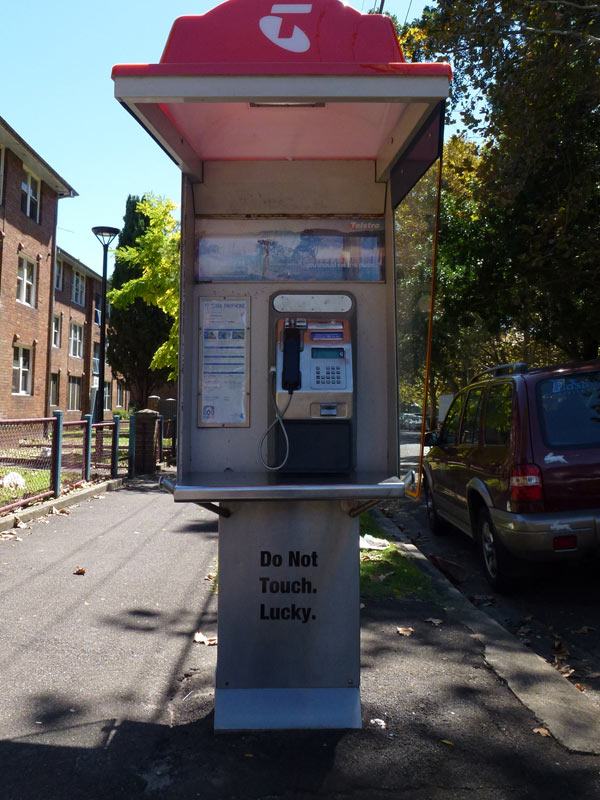 Lynne Barwick, Do Not Ignore It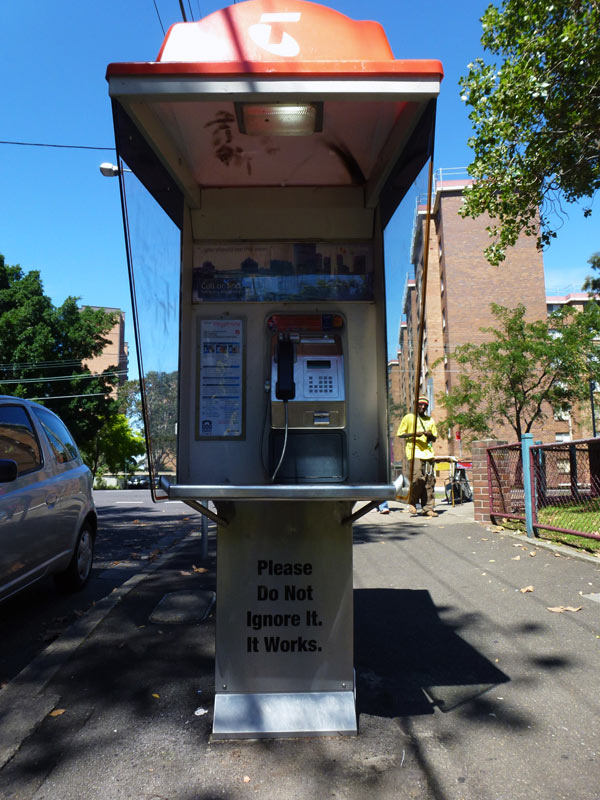 Lynne Barwick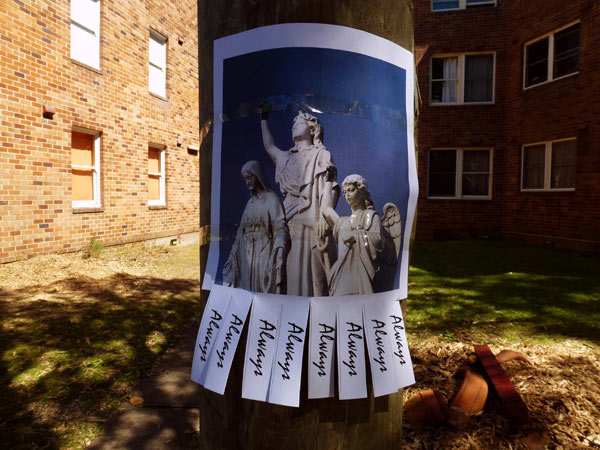 Unknown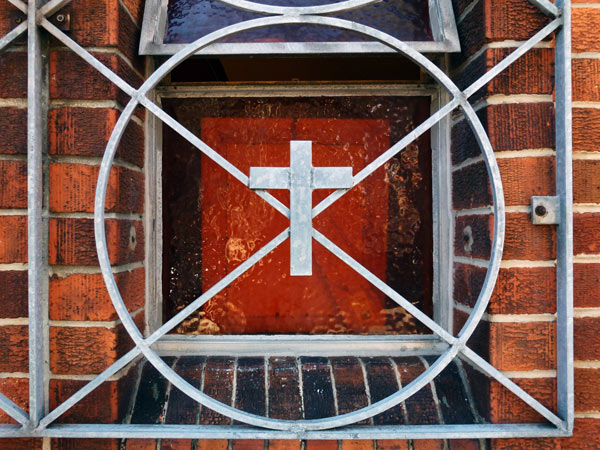 Detail, local church.