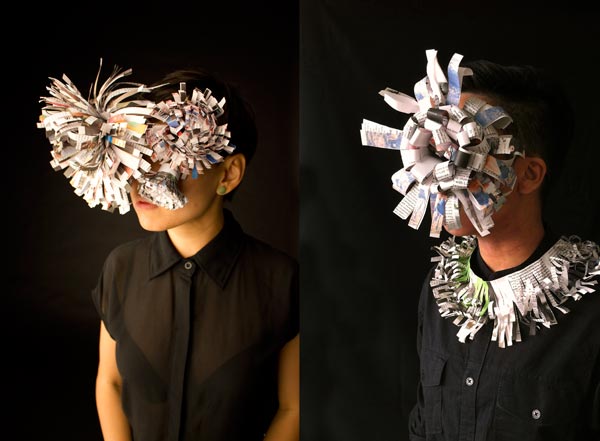 My two friends and work buddies (pictured above) have produced some beautiful images for an arts magazine. The cover picture will appear soon with the publishers as models. Here Beatrice and Su-An test drive some of the elements that make up the constructions.
Mask making and styling, Beatrice Chew, researcher designer.
Photography, Su-An Ng, animation filmmaker.
General idea, GS.
Visit RealTime. Read the cover story.