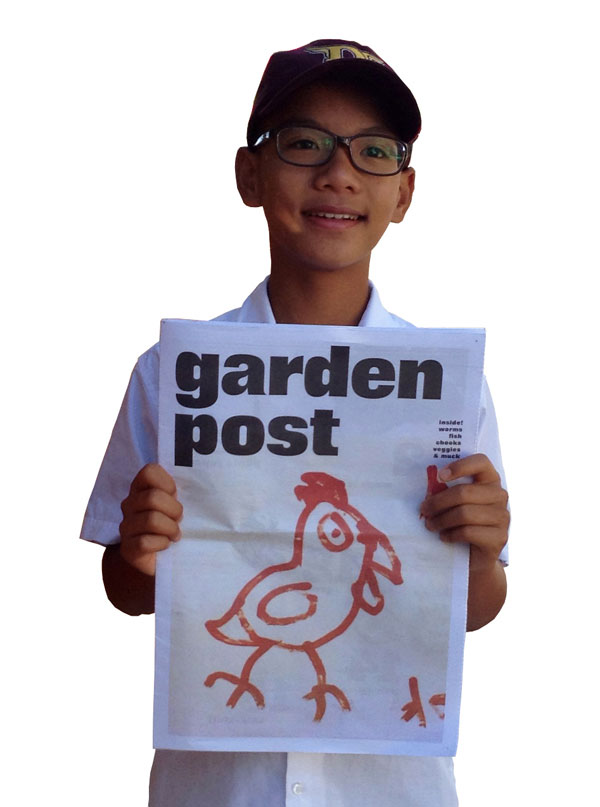 The 'know local' newspaper, Garden Post, was written, illustrated and photographed by ten cub reporters from the City of Randwick. It was launched on Sunday 20 October at the Randwick Community Organic Garden.
Above: Dylan holds up the cover showing his lively drawing of one of the garden's chickens.
Photograph by Dylan's mum.
Below: Some of the Garden Post team and Lauchlan—a sort of amazingly clued-up garden cicerone.
Instagram photographs by Nikki.
The Newsroom project was sponsored by Randwick City Council as part of its Cultural Community Grants program developed by the council to encourage happy and connected local communities through creative arts and cultural projects.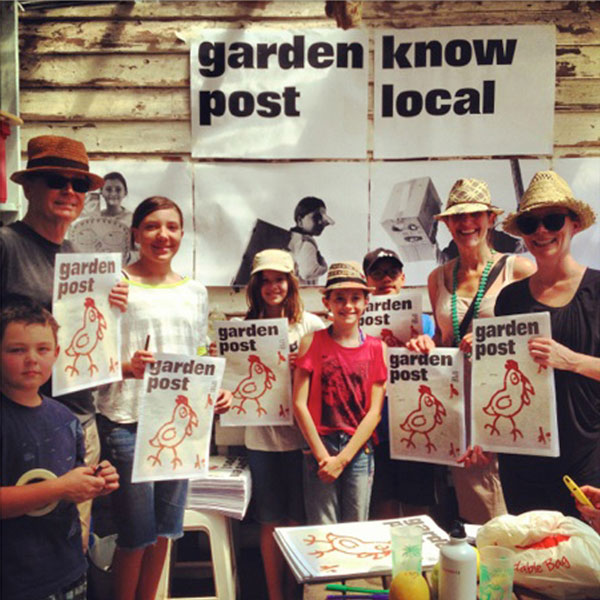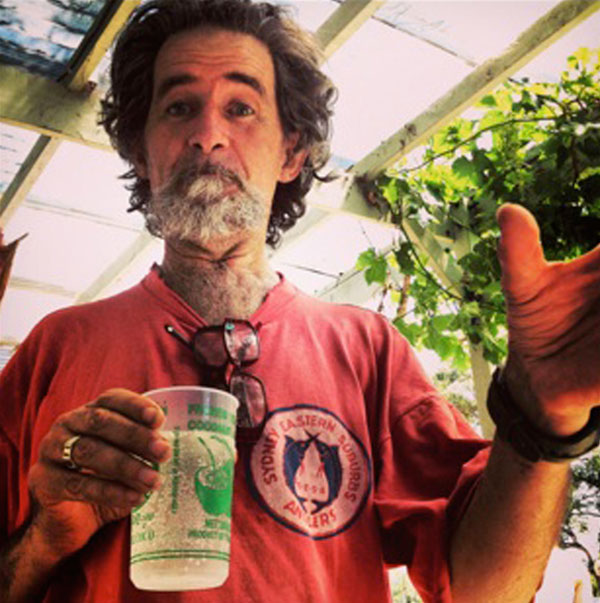 x