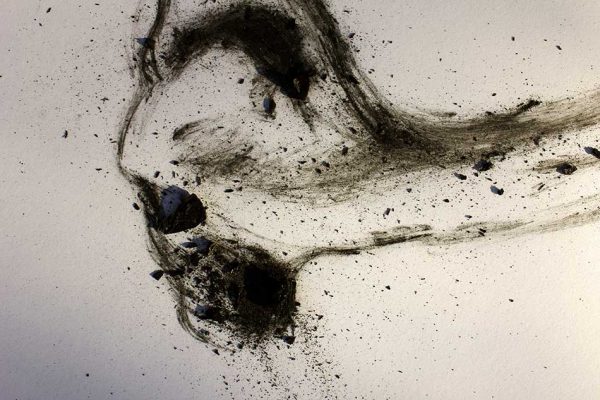 Some things seem to ask for less interpretation than others.
Possibly, because I came from an advertising background, then graphic design, where communicating a reason to buy counts for a lot, moments that don't overtly contain a message are often more appealing than those that do; moments that feel less contrived; more elemental. Charcoal / Bone / Rock. Mindless, repetitive, somehow comforting and still-making, like an incantation or a recitation.
Of course interpretation is always there. In my current state-of-mind and with these long shadows cast by a low winter sun, this one comes easily.