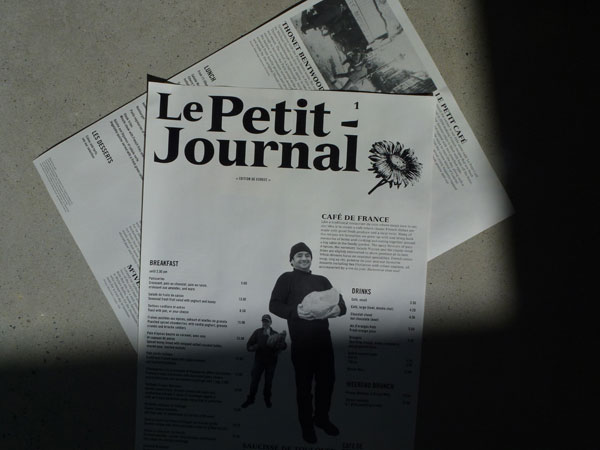 Café de France brings together the creative talents of restaurateur Rafaele Yon and designer Richard Peters, with writing, graphic style and Le Petit Journal produced by Good Habitat, a Sydney-based unit of writers, art directors and editors interested in things local.
(Good Habitat is a new working group founded by Heidi Dokulil, Beatrice Chew and myself.)
Please visit Café de France, 19 Havelock Avenue, Coogee. The food is wonderful!